Dear Noa | The vision & inspiration behind Little Noa
Hi Sue, can you tell us a bit about the inspiration behind creating Little Noa?
I would love to! The dream was to make Little Noa an Australian brand and bring her to life. I wanted Little Noa to have heart and soul, as well as a story that could become something that would then encourage and help others.
I have always had a passion to start a girls wear brand, but I never imagined in my wildest dreams that it would become a reality! My love for children goes back to South Africa, where I was introduced to a children's orphanage at the age of 14. I spent a lot of time with the children after school and during school holidays, and I helped to raise money by doing raffles with friends so we could buy books and clothes and toys for the children who were really in need.
My love and care for children expanded even further, after immigrating to Australia, when I became a mother myself. I went on to follow this passion through caring for children as a nanny, and eventually working for a girls clothing brand.
I have always been amazed by children and their natural wonder for the world. With Little Noa, my husband Doug and I are passionate about creating clothing that children find easy and fun to wear, and that they can pass down and share for years to come. We are committed to producing as much
as possible locally, using natural, breathable, wearable and comfy fabrics.
Pictured right: Sue Wainer at an orphanage at age 15, December 1976.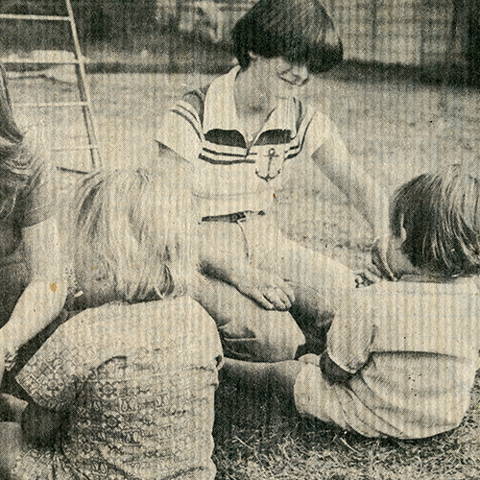 Little Noa was created during the COVID-19 lockdown.
What is the story behind that?
When COVID-19 hit, I lost my job. Being in lockdown made us re-evaluate everything in our lives and my dream of starting a girls wear brand was now burning even brighter. I wasn't sure how, but I knew that I needed to listen to my heart and make it happen!
You've had a chance to collaborate closely with your family on this project, what has their involvement looked like?
My husband Doug and I knew that we couldn't do this alone and it felt completely natural for us to reach out to our children to collaborate. Our daughter Cassy has so much experience with colour and fashion and design, being a visual artist and makeup artist and having gone to design school. It had always been a dream of ours to collaborate and do something like this together, but we never imagined that it could become a reality.
So working together just feels so comfortable and so right.
We also reached out to our son Jordan and daughter-in-law Dani, who are both children's special needs therapists, artists, and musicians. I knew that they would really get the story and what we were trying to do with Little Noa. Jordan and Dani have written Little Noa's song and her story!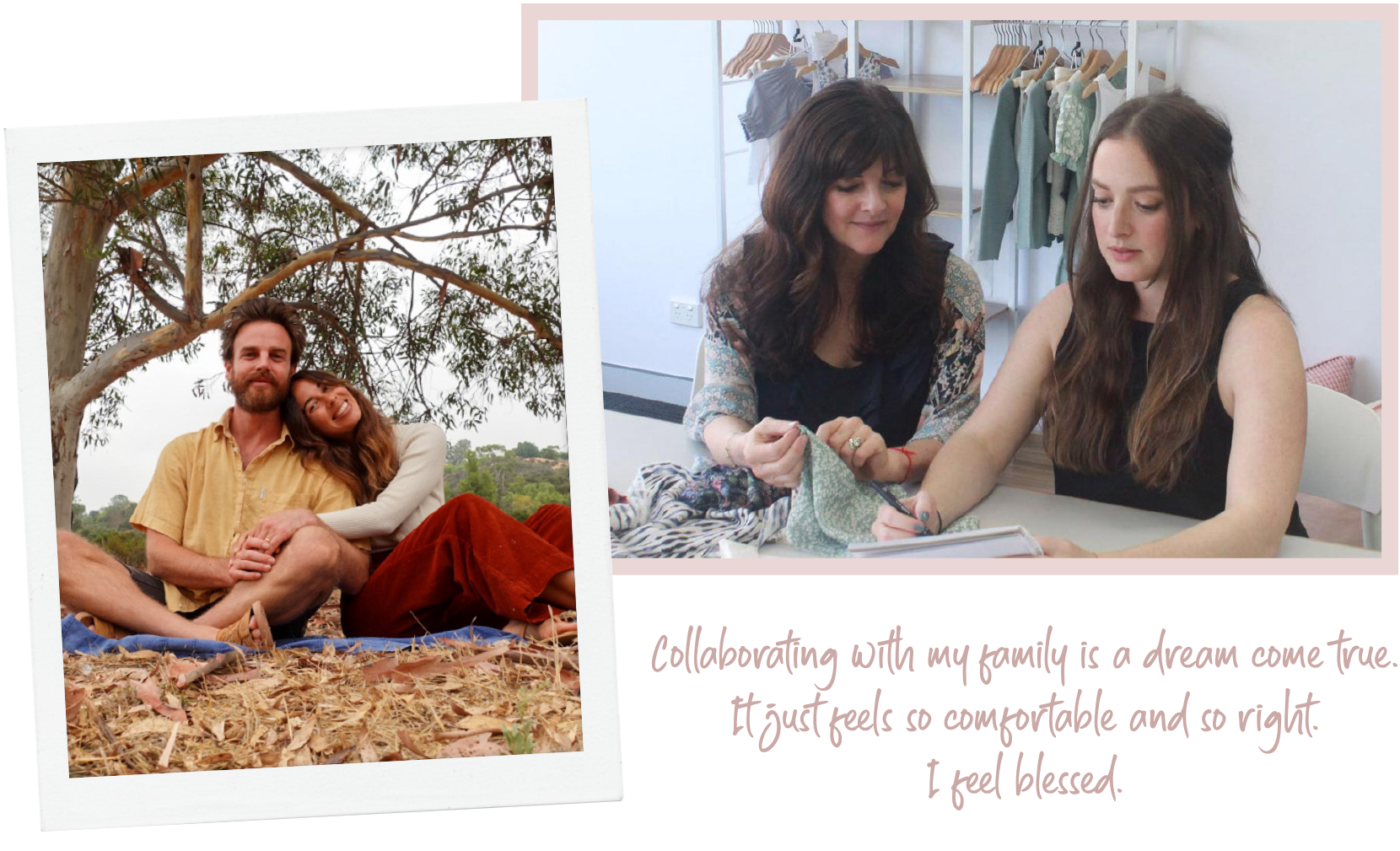 Producing the line in Australia has been very meaningful for you, what has the process been like?
Doug and I have a lot of experience in fashion, but mostly menswear, and having never produced anything in Australia before, it has been a whole new learning curve for us… but an incredible one.
From the start I wanted to make as much of the range as possible in Australia. Everybody said that it wasn't going to be possible, but we were determined to do it! We had no idea how to go about manufacturing in Australia, but soon connected with people and we were so lucky that before too long we had an amazing team – An Australian pattern maker, cutter and two factories were working with us to make the dream a reality. We are so grateful to have them on this journey with us, they have encouraged us, helped us and taught us every step of the way.
The extra-added bonus has been collaborating with a wonderful local artist who has designed our signature Australian wildflower and Eucalyptus prints, and is the illustrator of the Little Noa storybook.
The Australian native flowers play a big role in the brand, if you were to be a native flower, which would you be?
Yes, I feel a real connection to the wildflowers – for so many years we would go with friends and family and all of our children to the Botanical gardens in MT Tomah and then onto Mt Wilson. These memories are still so vivid to me. If I had to pick one Wildflower to be - I would be an Australian Bluebell.
It means the world to me to be able to support, in some small way, local businesses who are going through such a tough time in today's climate. We feel so grateful to call Australia home, and what better way to express our gratitude than to support our local businesses.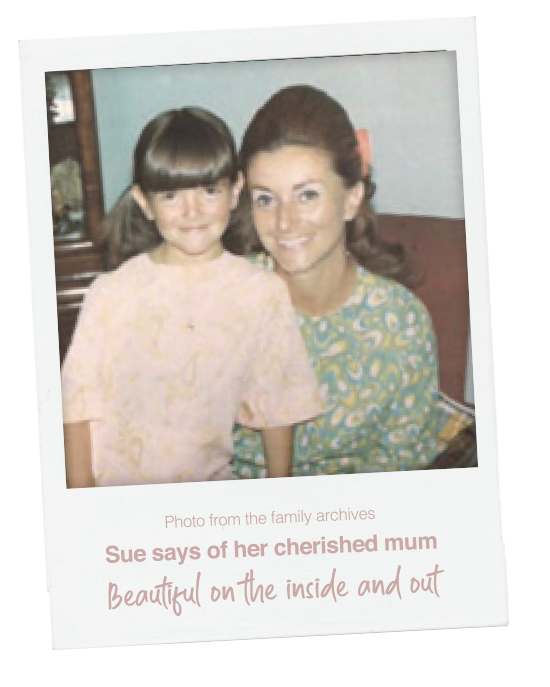 Do you have a special memory of an outfit or piece of clothing you loved as a child?

I do have a really beautiful memory! My mom made me a gorgeous pink paisley printed dress with bell sleeves. I loved this dress so much. I can actually remember sitting at the sewing machine watching her sew it with so much excitement and wonder.

If you could describe Little Noa in three words, what would they be?

FRIENDS * SHARING * HAPPINESS

Love Sue and Little Noa xx

Do you have a special memory of an outfit or piece of clothing you loved as a child? Share it on Instagram or Facebook and tag us!